Built with a 12.3MP camera, Google claims these phones scored an 89, the highest rating for a phone ever, on the DxOMark test for cameras (if you're keeping score, the iPhone 7 rated an 86, while the iPhone 7 Plus has not been reviewed yet). Software lead Brian Rakowski didn't stop there, claiming they also have the fastest capture speed of any phone tested, while Google even pointed out that unlike the iPhone (and the Nexus 6P) there's no camera hump here. Finally, since it comes with Google Photos built-in, it's promising unlimited photo storage for your pictures, in their full original quality.
The Pixel has a 5-inch display, while the Pixel XL's measures 5.5-inches, and they're powered by Qualcomm's Snapdragon 821 CPUs. The cameras are 12.3MP, and they have 4GB of RAM. Despite rumors of different displays, Google said both will feature a "high resolution" AMOLED screen (and yes, there is a headphone jack). The best news, however, is that with Pixel's fast charging over USB-C, you should expect 7 hours of battery life from a 15-minute charge. Currently the phone will be only available for Verizon Contract and unlocked starting for $649.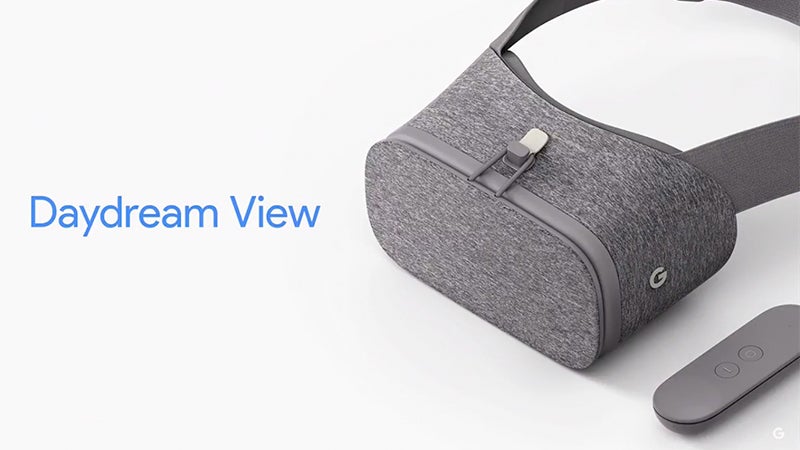 The headset is similar to the Gear VR and uses a companion phone as a display. One of the big differences is the Daydream headset comes with a handheld controller that uses a built-in gyroscope. The controller also has a clickable touchpad.
Daydream is yet another VR headset to choose from of the multitude from brands like Sony, Oculus, and HTC.
DayDream will come for $79 which is not a bad price and highly competitive against Samsungs VR which works the same way.
Google Chromecast Ultra see the video below
The fastest Chromecast yet, for a premium streaming experience. Chromecast Ultra brings everything you already love about Chromecast plus crisper picture up to 4K, deeper color, faster speed, and better performance. Learn more today: http://www.chromecast.com/ultra
Google Wifi that replaces your existing router
So what do you guys think? You can go ahead and check out the store at: